On this edition of Loan Officer Freedom, the #1 Podcast for Loan Officers in the world, we sit down with Robert Fillyaw. Robert is a dear friend, Freedom Club leader, and a Loan Branch Manager with AnnieMac Mortgage. Together with his team, Robert, closes nearly 60 loans per month.
Today, Carl and Robert discuss why they both believe Quicken is the best. Both have learned so much from Quicken and have put some of the company's practices into their own business. Much of the conversation focuses on providing a convenient service to customers and that the systems and the people are what builds a strong mortgage business.
Robert shares his thoughts and experiences on:
The promotion of convenience in Quicken's advertising.
His branch's process when a customer calls looking for an application.
Assessing personality traits when hiring.
How he manages to consistently close so many deals each month.
If you have questions about this topic, set up a Free Strategy Call with one of our coaches at LoanOfficerFreedom.com/StrategyCallRequest
About Our Guests: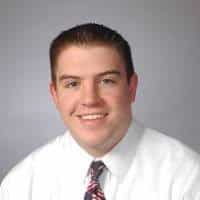 Robert Fillyaw
Branch Manager
AnnieMac Home Mortgage
Robert is a Branch Manager Robert is a Branch Manager who specializes in finding the right loan for his clients. He especially enjoys working with first time home buyers along with his more experienced clients. With more than10 years of lending experience, he focuses his efforts in Gainesville and the surrounding areas.