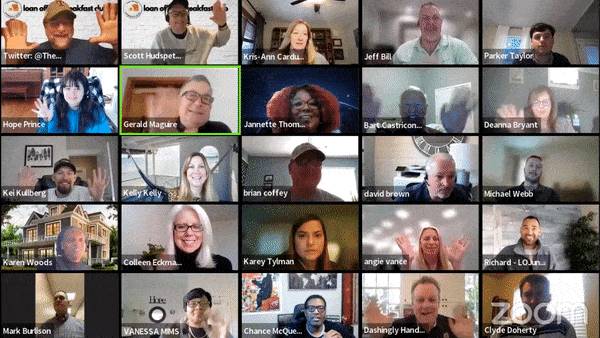 Don't sit on the sidelines. It's game time.

Welcome to Loan Officer Breakfast Club, the most popular zoom meeting for loan officers that has ever transpired! Hang out with Frank Garay, Carl White, Steve Kyles, and so many other top producing leaders in the mortgage industry for a cup of java and a whole lotta' knowledge!

This group of proven mortgage gurus share their secrets, ideas for what's working in today's market, and you'll even hear from hundreds of loan officers at all levels of their careers. These LOs are spread out all across the country and you'll be able to tune in and freely interact as they share ideas, struggles, wins, and encouragement!

Join the conversation – Monday through Thursday 8:30 EST. 
Click here to register for the interactive and < FREE > zoom meeting!